(Take Me On Vacation — part 2 + A Little Fashion)
As promised 2-weeks ago — my much ballyhooed travel diary — where I shall regale you with lots of pictures, some stories and a bit of fashion (outfit ideas) — along our journey to central California, then on to Big Sur … to take in the glory of the redwoods and everything in that magnificently gorgeous place. I hope you find it fun-teresting (new word). And if you've checked Instagram then you've seen some pics already @kajanistudio (that's the corner of my face w/the buddha statue).
I know, I know — it's 'fashion-week' and we're doing 'travel-diary' — but everyone and their brother is currently gabbing about fashion-week ... so this may be a nice diversion. + Down below there are 'street-style' pics from NYFW, so there is something, and I'll have more to say later.
But first, I am NOT ready to let go of summer ... it appears that mother nature is forcing me :-( It's feeling a bit like fall in the air and Sept. is supposed to feel like summer, darn it — I want to go to the beach! So I'm very grateful that I got to take this little holiday. Staycationing around LA was fabulous, but not quite enough. I did relax, now I'm ready to create, amidst ALL the other TCB I absolutely have to do. Yes, I'll be making some new pieces, don't know yet what they'll be. I will recap 'Fashion-Weeks' and maybe recent red carpets (Simon Doonan style). There will be lots of fashion talk, ok? — But this is a Travel Diary, so read on…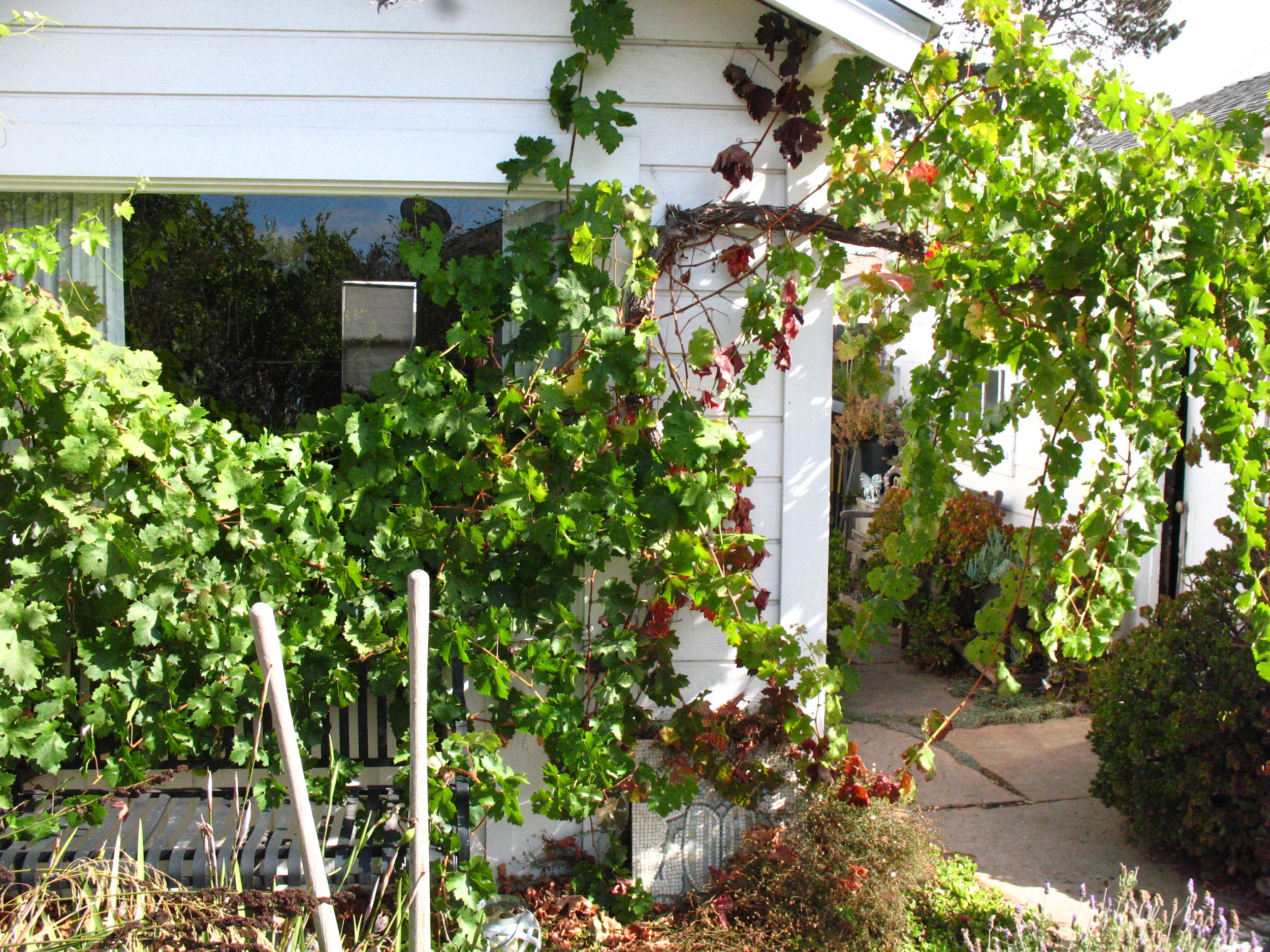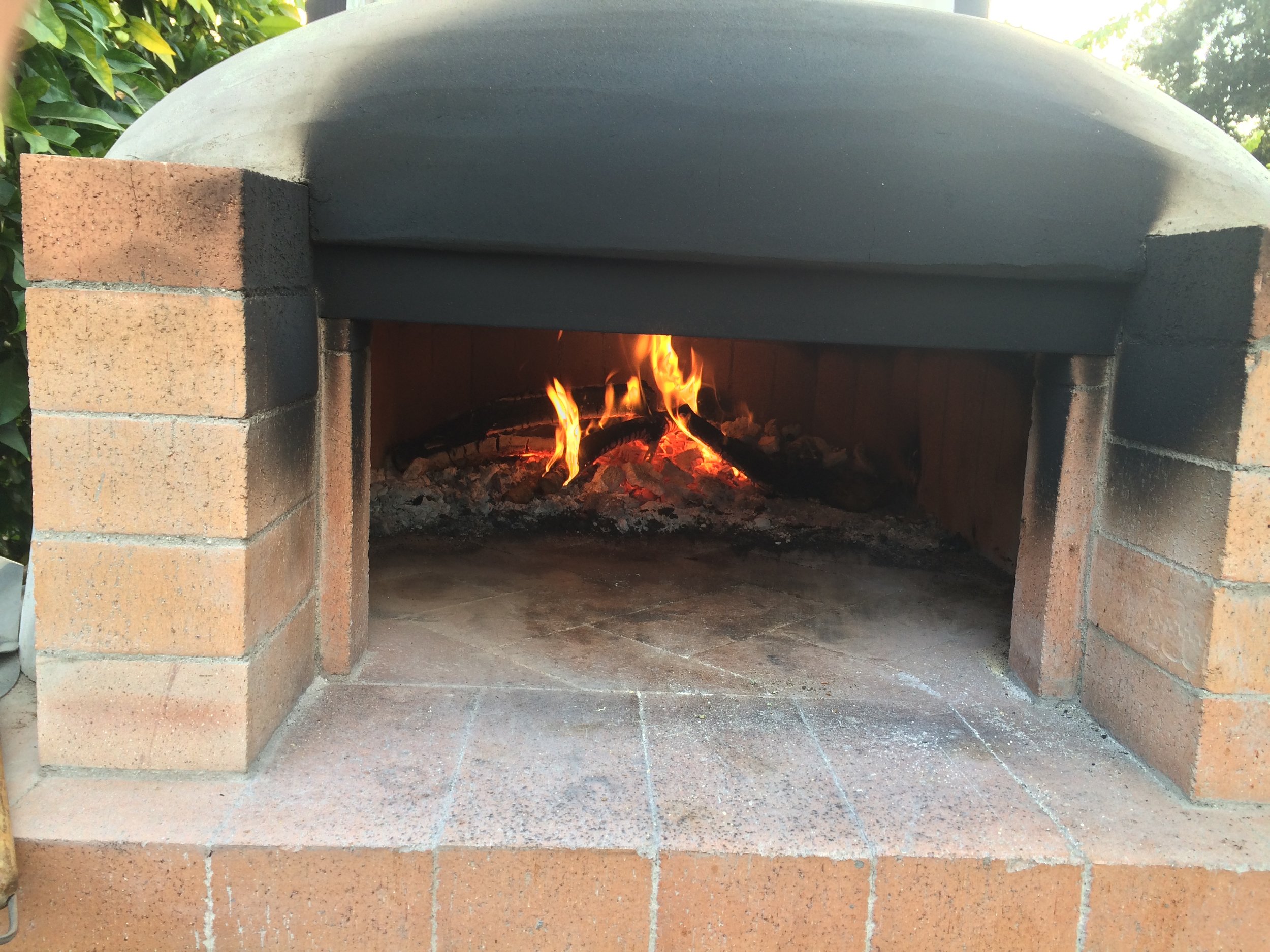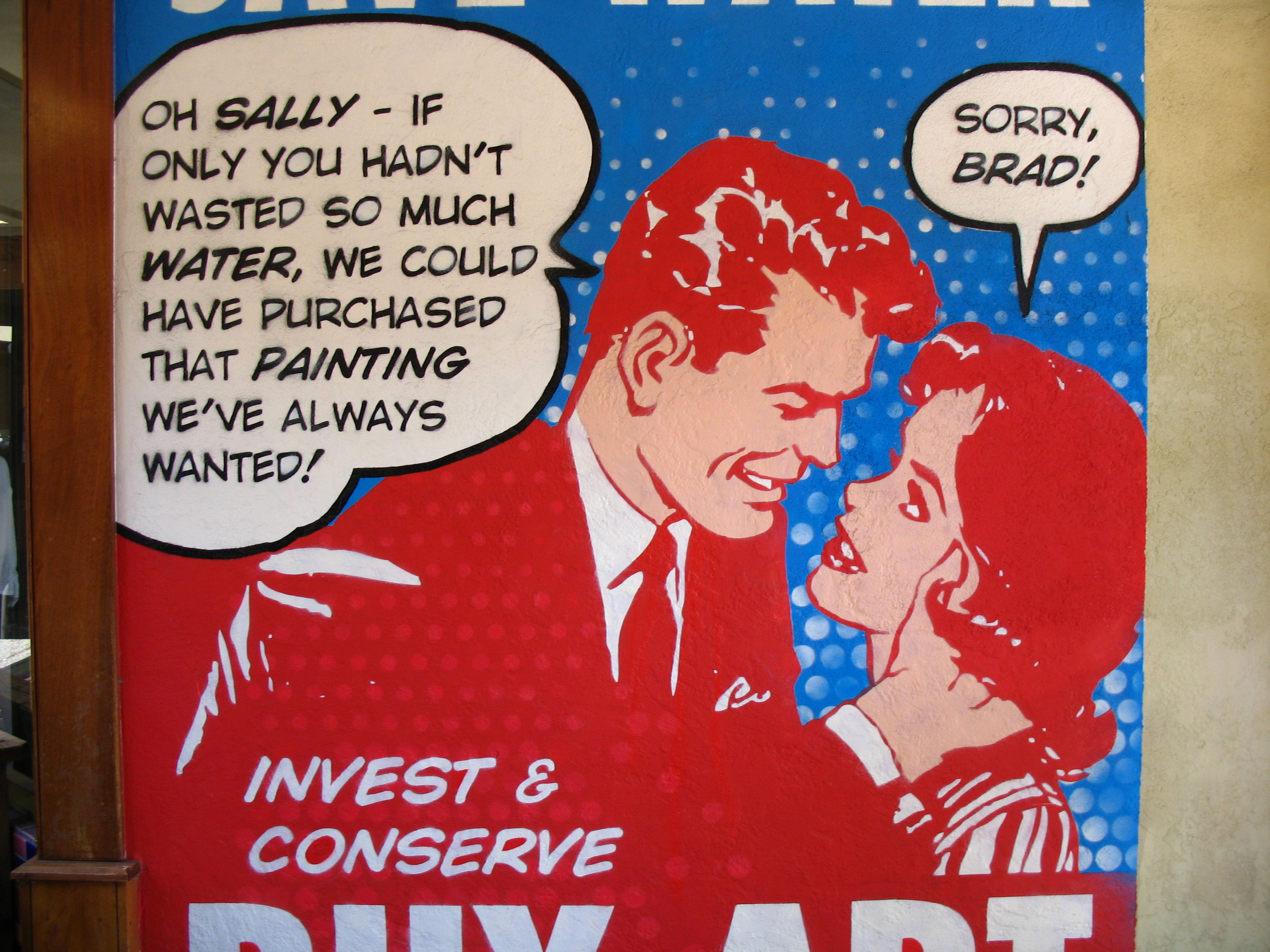 First stop — the cottage house with the magical garden — chez Billy & Nicole, in Old Town Orcutt, central Cali, where we spent 3 lovely days with our dear friends. Arriving on late Sat. afternoon of Labor-Day weekend, we quickly commenced with our pizza party (they have an outdoor brick wood-burning pizza oven). Making pizza from scratch was really fun and delicious — while being serenaded by a neighbor friend who stopped by on his way to a gig. The nightly ritual there is to light a fire and sit around it having drinks and regaling each other with stories ... until late, or until the wine is no more or we're too cold to sit outside any longer.
Next day — went wine tasting at the beautiful Tolosa winery and tried some gorgeously fancy wines in a beautiful setting. The entire weekend was eating-drinking-laughing ... I thought I couldn't eat anymore ... until we got to Big Sur. Before then, we also spent a lovely afternoon in San Luis Obisbo — walking, shopping, eating. The winery from our previous day's visit was also in this region. We stopped there again on Tuesday, on our way to Big Sur, for what I can easily describe as one of the best places I've ever had breakfast — Big Sky Cafe. I highly recommend.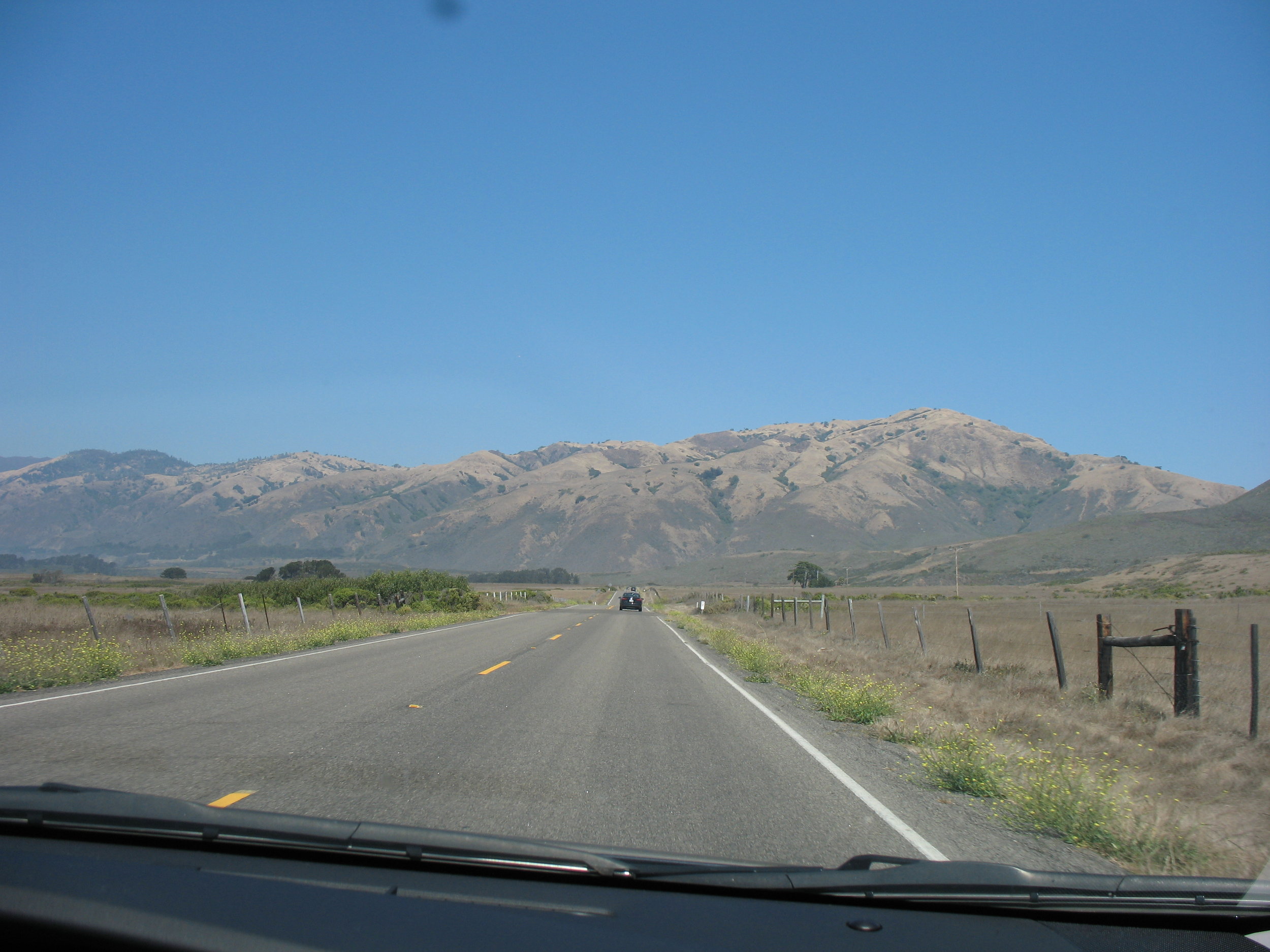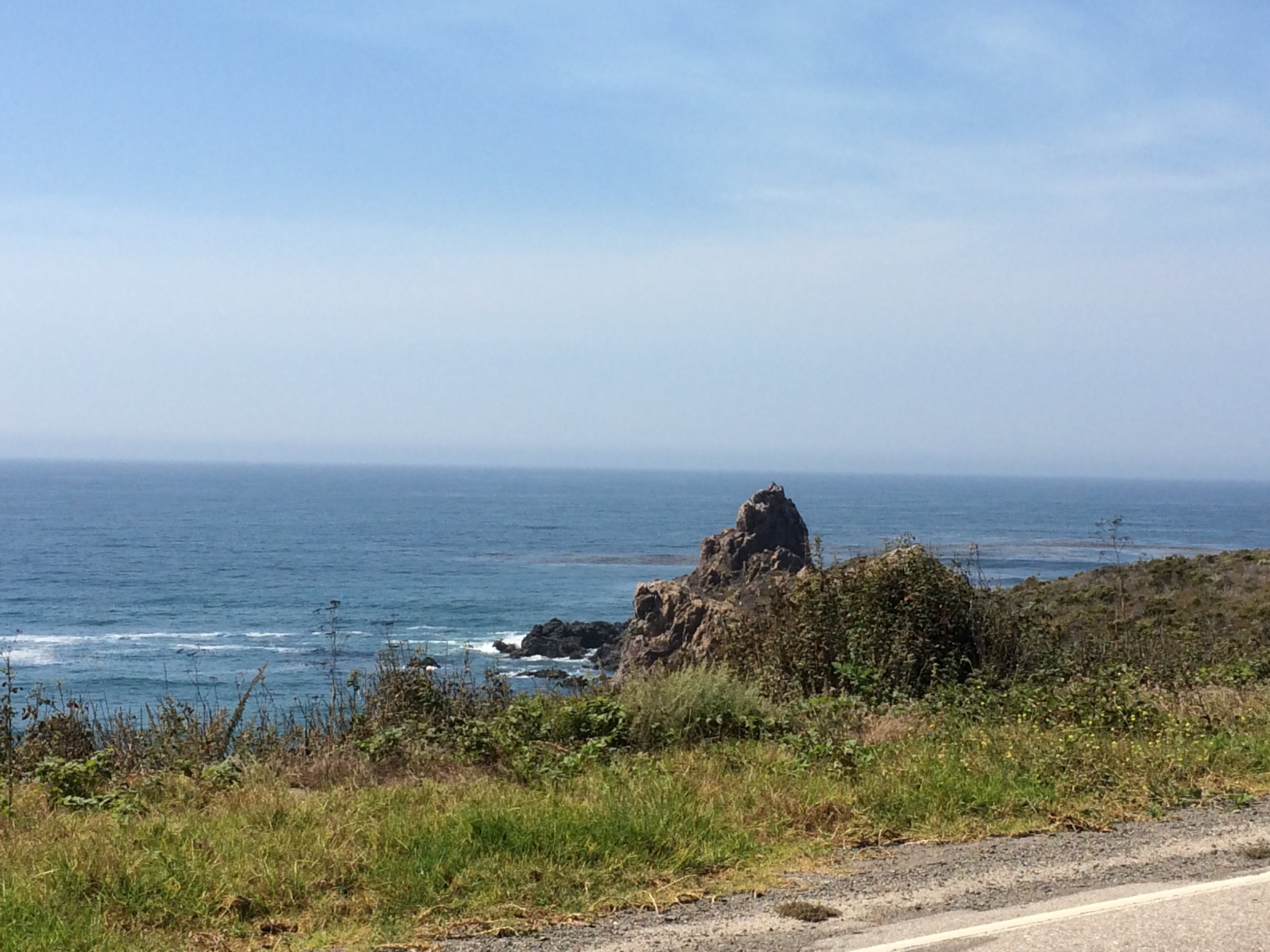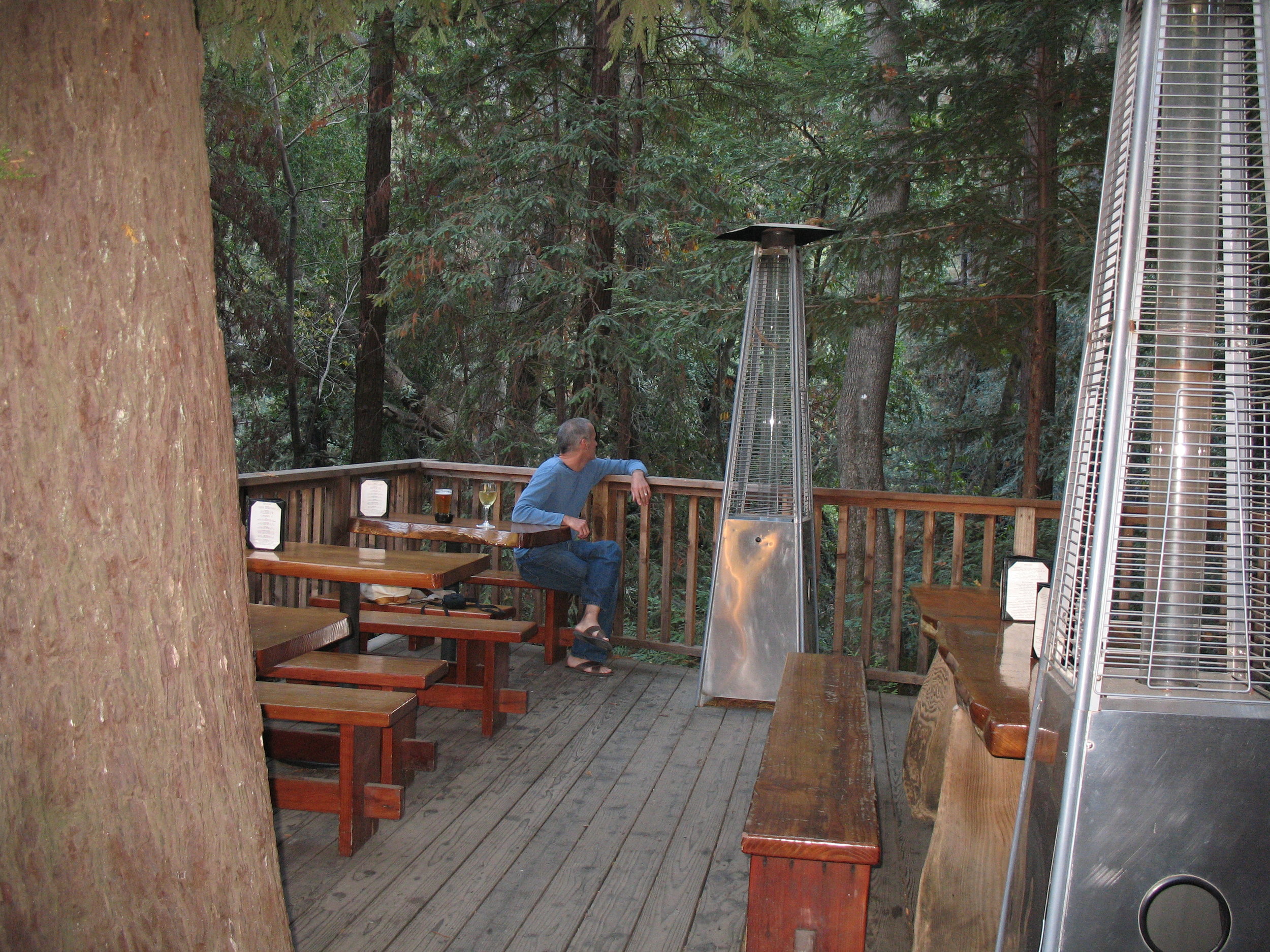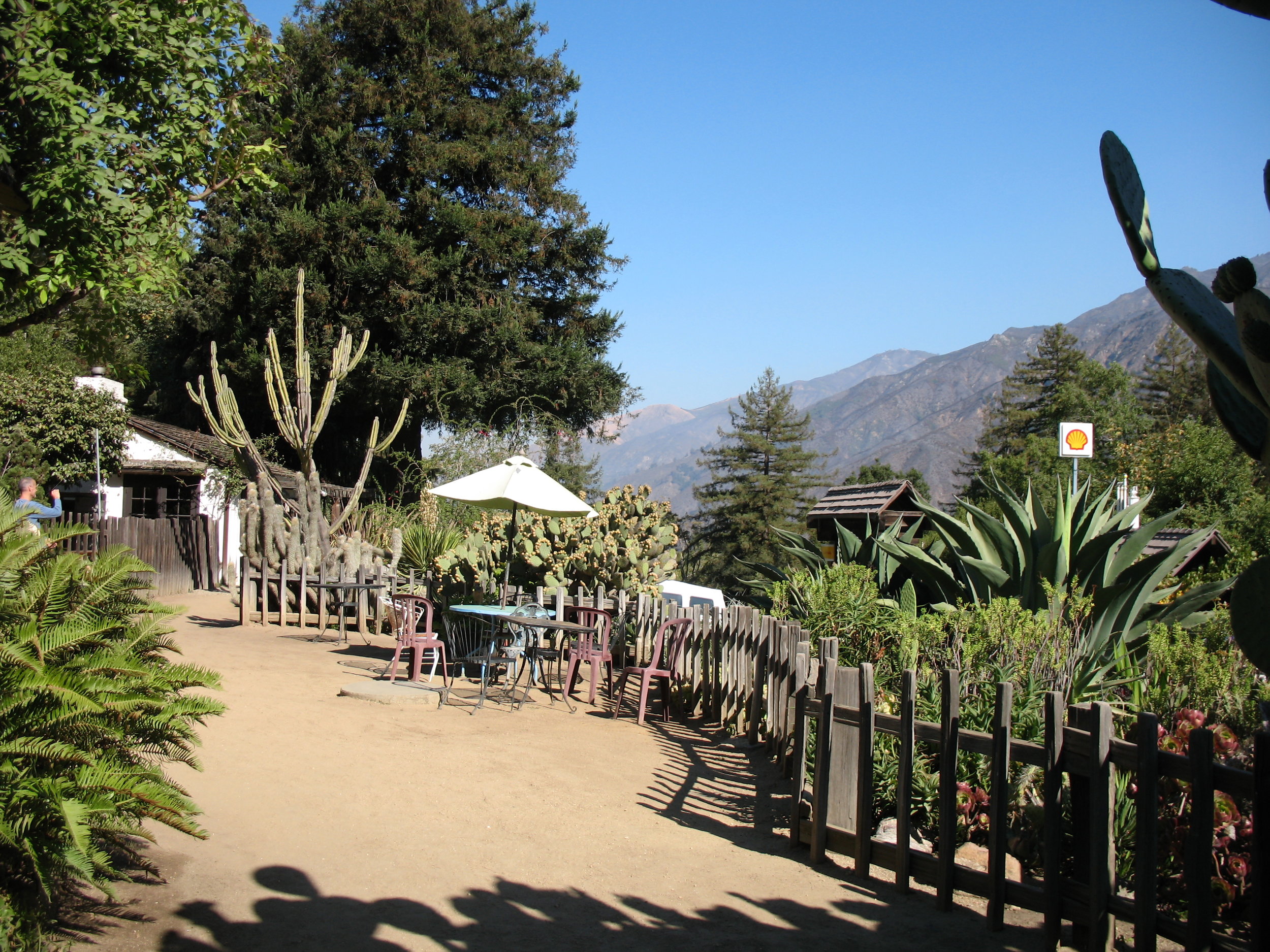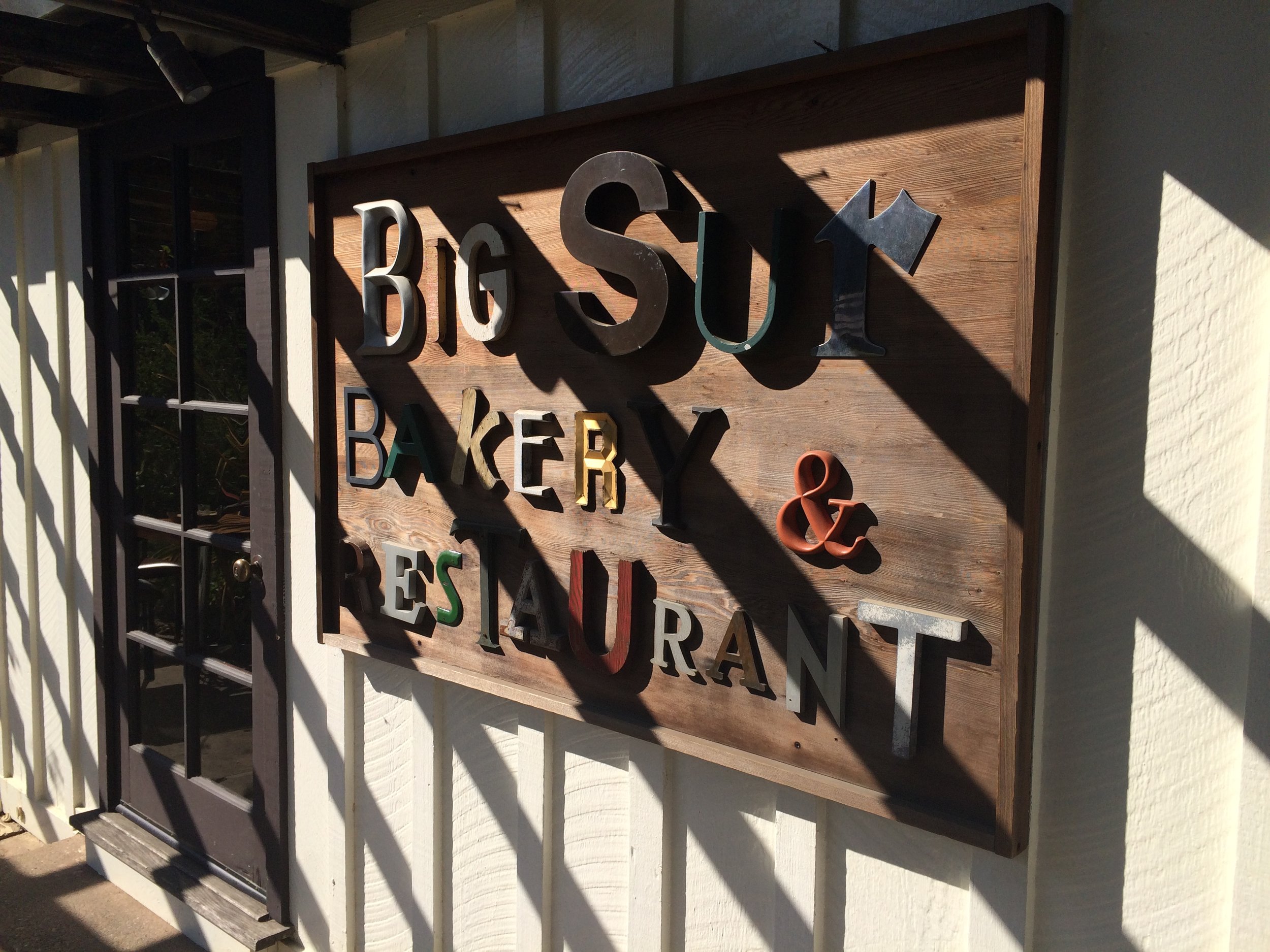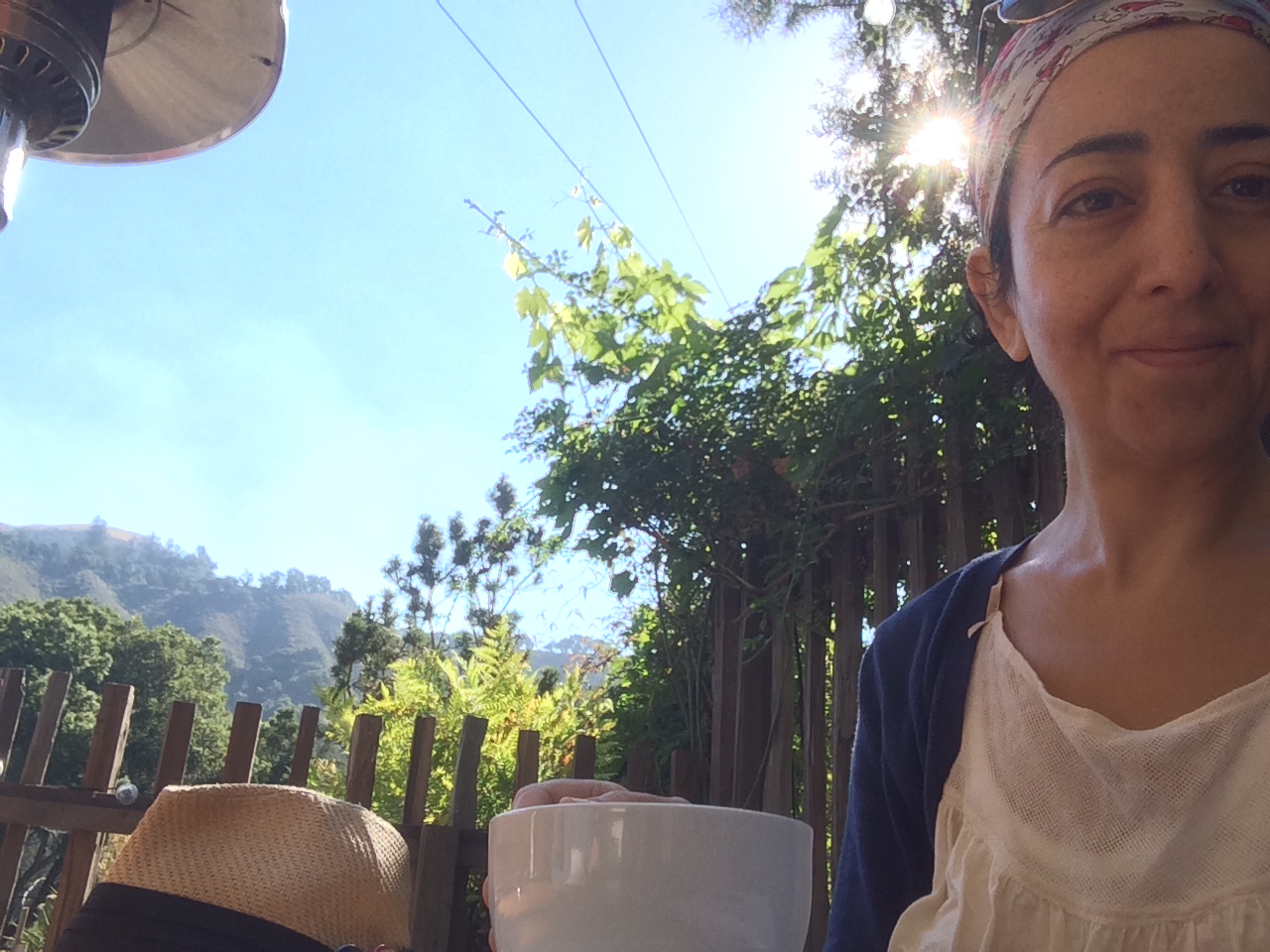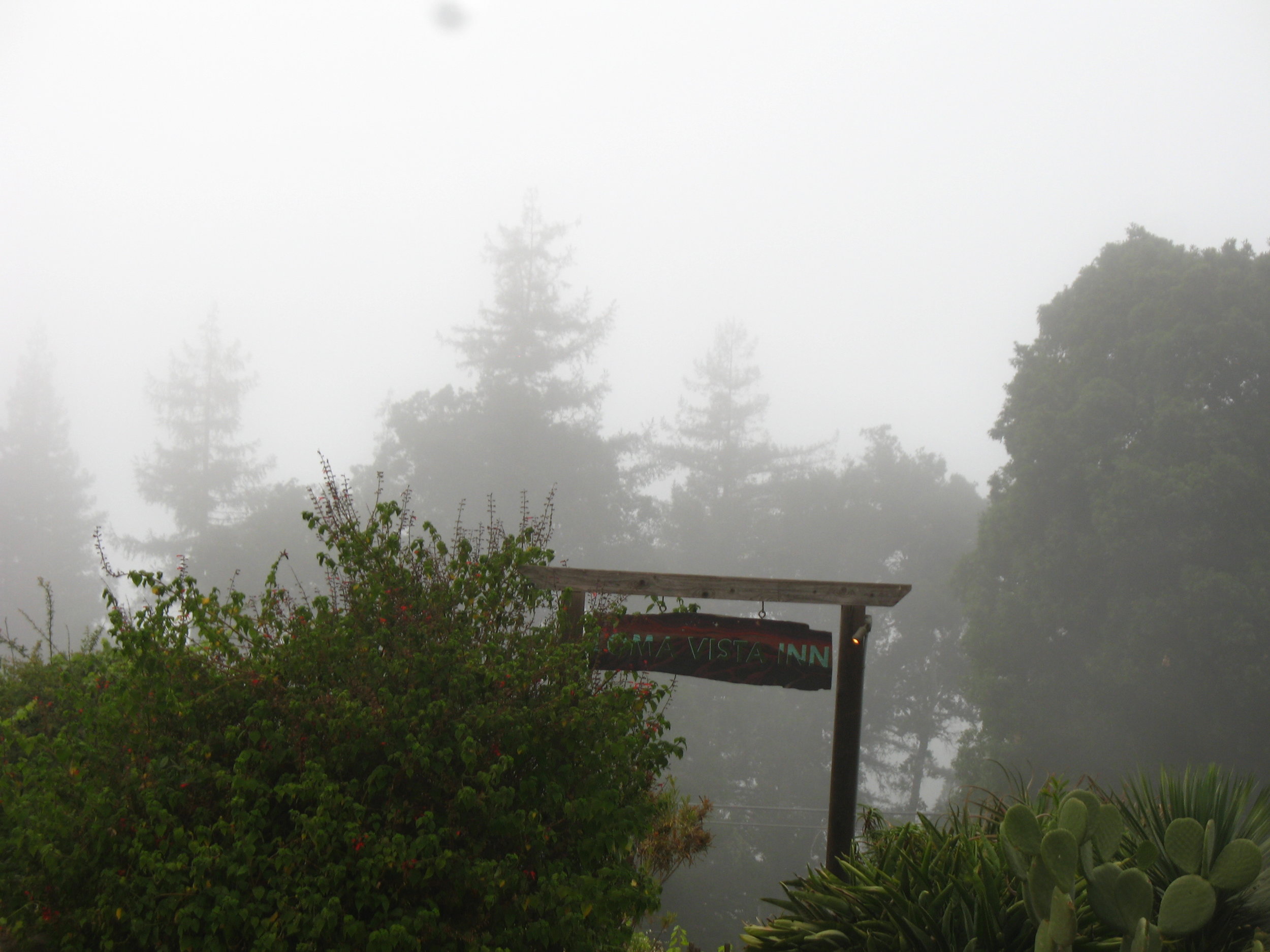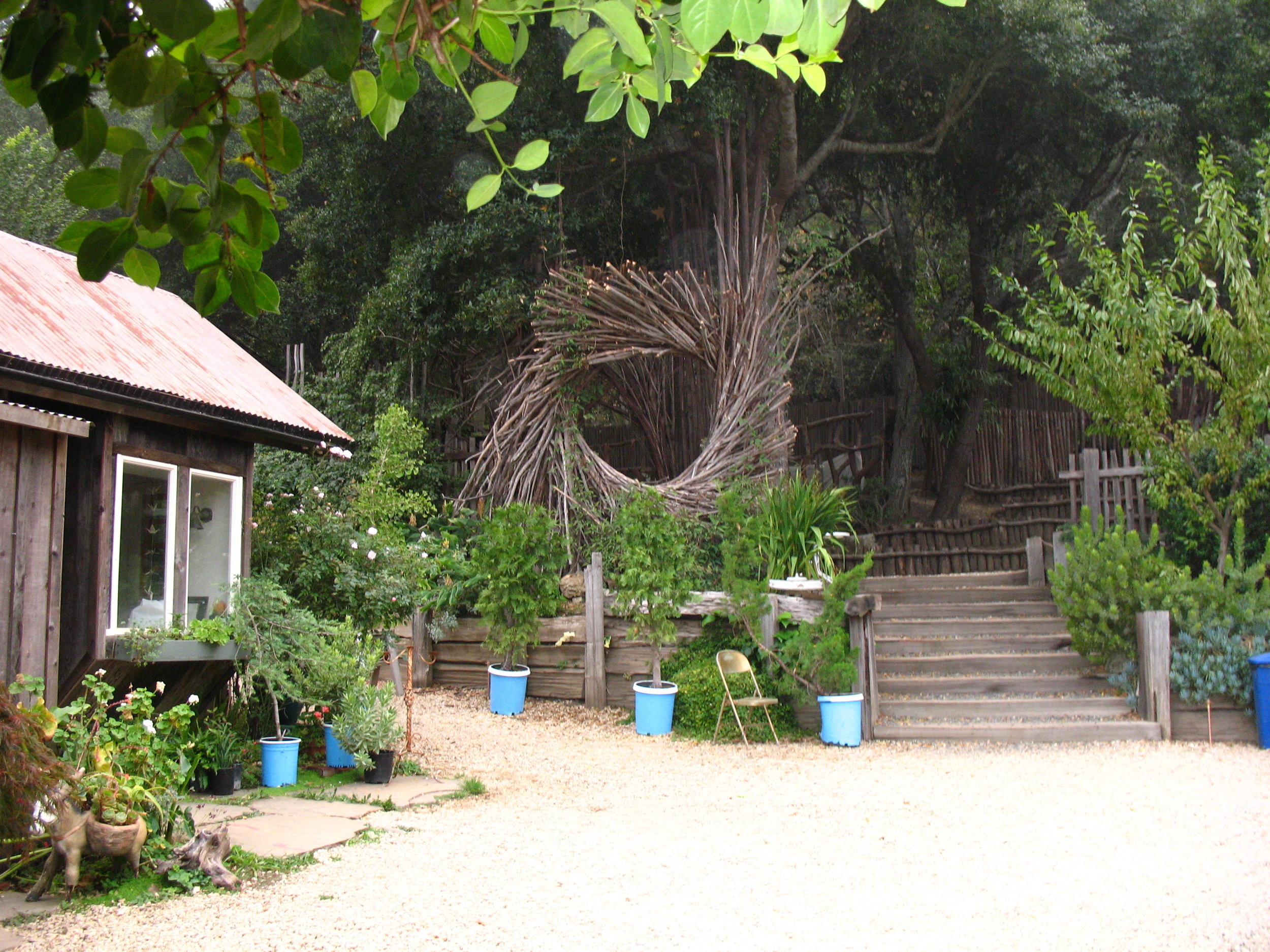 Ahhh...Big Sur — I can write and write about how much I love this place, how it's a part my of spirit and soul and how I long to go there all the time ... our 5th visit in a span of 10-years.
Upon arrival and check in (@Big Sur River Inn), we promptly went for a swim in the pool while it was warm and sunny. You never know when it's going to suddenly get cold, as the fog rolls it, which it did eventually, and on days 3 and 4 it lingered. After a swim, we went to sit in the river — yes, in the river, on Adirondack chairs — taking in the glorious redwoods, reading, drinking cider (beverage of choice while in the river) ... Paul, of course, balancing rock sculptures, trying to decide where to dine. First night was dinner with the Redwoods on the deck of Fernwood pub (bar & grill) — sipping drinks, taking in the silence, the smell of the forest ... eating fish tacos. Seriously, it makes your soul sing.
Days 2 and 3 — Ate at the Big Sur Bakery, a lot! — breakfast and dinner (see intriguing whole Rock Cod photo), several times until we left. It's our fave spot (this was a very food-driven trip) and I look forward to it so much. We did more River sitting, walked as much among those redwoods as we could (due to an ongoing fire Pfeiffer State Park was closed, no hiking, which is ok with me because I mostly wanted to rest and lollygag). Went down to the mysteriously, hauntingly beautiful Pfeiffer Beach — laying in the sand, people watching, nature gazing, reading, balancing rocks ... enjoying the company — see video of beach, below.
*Sitting in the River — if there's a Heaven this is it — observing the variety of people. World travelers, campers-hikers-backpackers, families, hippie types, redneck types, locals, tourists from all over — all ages converging, coming together to take in this unique place (some more deeply than others). First timers — walking down and seeing people (shoes off) sitting in the river on the chairs — the look of subtle surprise and joy their faces, as they contemplate doing the same ... most get into the spirit of it all (some take a picture and walk away). Walking into that water is more enjoyable and therapeutic than I can put into words.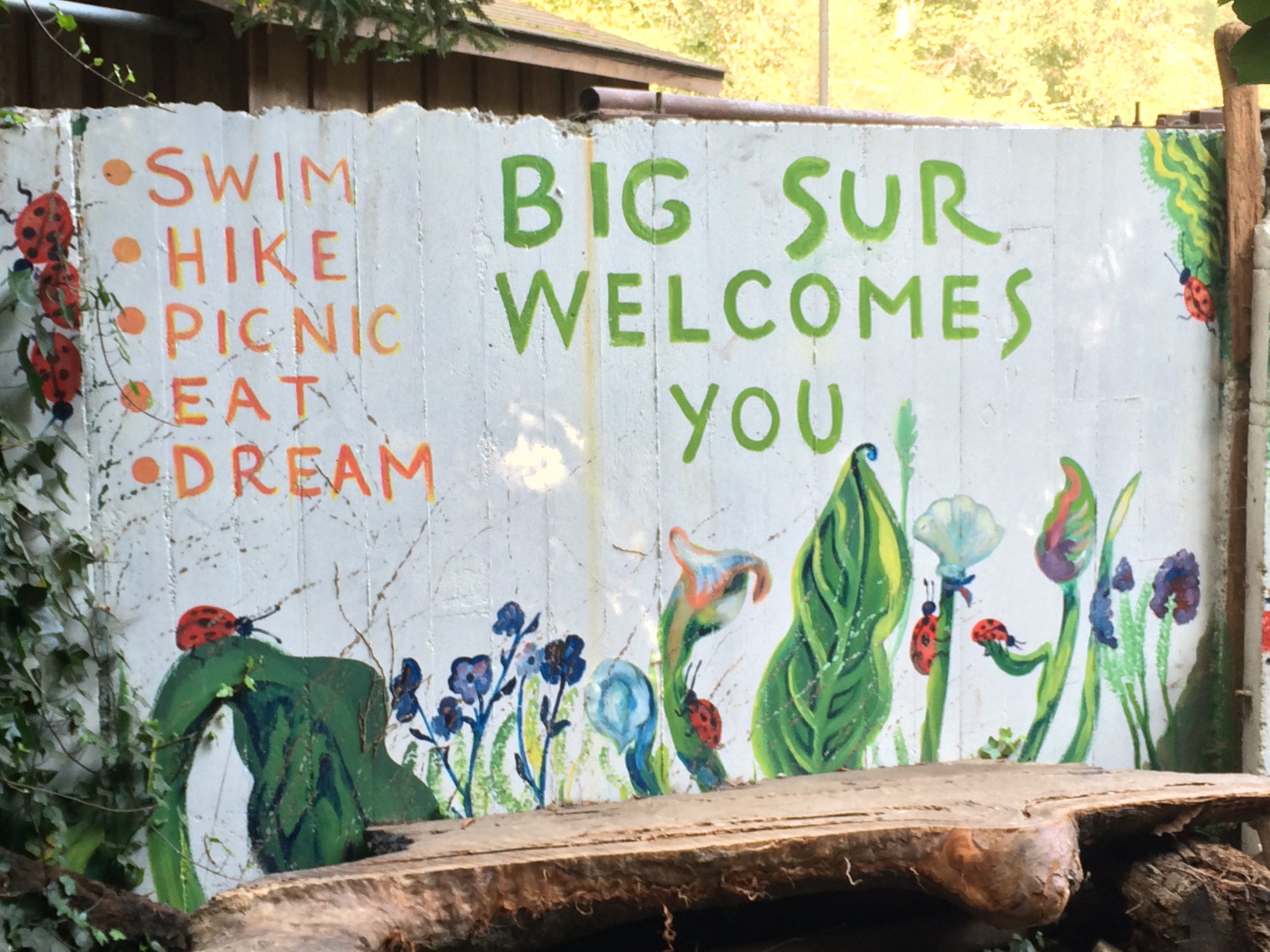 Last Day — Cool, foggy morning. Really don't want to leave, so we drag it out, taking a morning walk, lingering over breakfast, sitting in the river for as long as we possible, then stopping by the Henry Miller Library on our way out ... it's a long drive home, so we had to leave by 3.pm latest. The drive down the mountain was partially submerged in fog with specs of sunlight here and there, gorgeous and slow ... taking us almost 8 hours to get home to LA, with a short dinner break in SLO, at Big Sky, of course. Exhausted from sitting in the dang car for so long, but nevertheless grateful for this excursion. Never take vacations for granted, no matter how big or small — they are a luxury to be relished and appreciated.
*Packing & Fashion — you know I believe in packing light, even for a week away, though I did overpack a bit. Not being able to quite predict the weather, I'd say I took at least 4 or 5 things too many. There aren't many 'outfit shots' of me and certainly no glamour shots, but I'll give you a quick lowdown of what I mostly wore — kaj.ani pieces (dresses, jeans, jacket, tops) with some vintage items, plus scarfs and basic tees/tanks. Should you have any inquiries regarding specific items please feel to ask. Items that are order-able now are the little green quilted jacket (worn while hugging giant redwood) is perfect for travel, no wrinkling, light, warm, goes w/everything. And the liberty-print maxi dress (worn w/vintage denim jacket en route to dinner), this one made w/out the ruffles. *BTW, everything in the kajanistudio (etsy) shop is currently marked 20% below retail for a VERY limited time (promo), prices go back to retail at end of month*
And that was our little journey — hope you guys likes the pics — feel free to chime in.
Getting more maximal, more individual, less trendy, and it's good (ok, there's some cheesy, wanna-be, stuff here, but it's mostly good). And let me say again how much I'm still and absolutely loving all the BIG pants and dresses. I LOVE no-rules fashion — as long as you aren't dressed like a brand advertisement or a ho. ("Say no to ho and yes to eccentric glamour" — Simon Doonan)
I'll bring you more of these as the fashion-weeks continue ... sometimes it's better than runway.
That's all she wrote — Ladies and Gents. See y'all in 2-Weeks — Ciao!

As always, let me know what's on your mind ... and share our blog, too.