More from fashion-weeks - On the cutting table - Style tips - Items of the month.
I cannot believe it's already October…mamma mia! I love October — the weather is usually lovely and it's my birthday month — but at the moment I feel pressed for time and the weather is hot, not so lovely. Also it seems I have a bit less to ramble on about, this time. Perhaps...I can keep it short. Trying to stay focused on the work at hand, I'm quite behind, but I want to give you some fun stuff to read and see. Going to show you some favorites from the runways and more peeks at work in progress on the capsule collection. I've procrastinated on this blog…just wasn't feeling it, maybe a bit overwhelmed by it all. However, I am saying YES to the great 'I am' — It does not alleviate the conflicts in my head and heart, but it does make things a little easier. Onward…I'm going to give you links & pics:
- Collections I've loved so far from Europe, though I have not seen all of them, there are just too many, are as follows: Valentino, Gucci, (so crazy, but good) Bally, Jil Sander, (both, pure less is more, restrained gorgeousness) Dolce & Gabbana, and Dries Van Noten (I have an irrational kind of love for the latter two, that I can't always explain). There were quite a few lines that I normally love, but didn't this time, (they shall remain nameless).
- Also loved some pieces from: Missoni, the bodysuits & briefs. Some of the romantic, eyelet, frilly pieces form Giles. I loved the all white concept from Balenciaga. The (almost) all black collection from Yohji Yamamoto has some great DIY ideas. The pants at Haider Ackerman - this guy does pants like nobodies business. Also, a lot of white at Dior and Bottega Veneta — The message: Embrace White — It's fabulous!
Perhaps I'll show you more from the runways in the next blog too, if I catch fabulous things I missed this time.
Have you explored any collections? What do you like... want to wear, etc..?
Images I love from the collections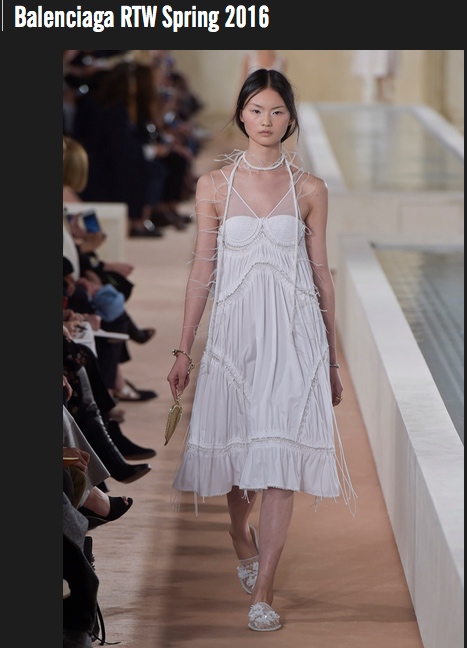 Now - Little Scarves Are Back! They look chic, jaunty, sexy, and fun. Kerchief styles, long ones, short ones, triangles, squares, rectangles, skinny styles, etc. — In great-fun prints, from Hermes, to vintage, to Liberty. I used to wrap these around my neck quite a lot in college and thus accumulated quite a collection. I was a broke-ass student, but I had some style… Now I'm making them in Liberty prints. They are part nostalgia part something new, and they're different from all my vintage silk ones. Get some and sass up your look!
At the moment I'm cutting, white and off white eyelet pieces — still editing, thinking, deciding, creating as I go — sometimes it works best that way. This will be a minimal capsule, full of all the dresses you'll need, and a few good separates, until it gets cold (resort to fall). I'd love to do some cold-weather pieces, and I hope I get to later on, at the moment it's a financial challenge.
"You've got to be very careful if you don't know where you're going because you might not get there." -Yogi Berra
On the cutting table @the atelier
OK, that's me keeping it short. Hope you've enjoyed — Here are links...
Until next time — Ciao!
Street Style Looks from:
Faves From the Runways:
Items Of the Month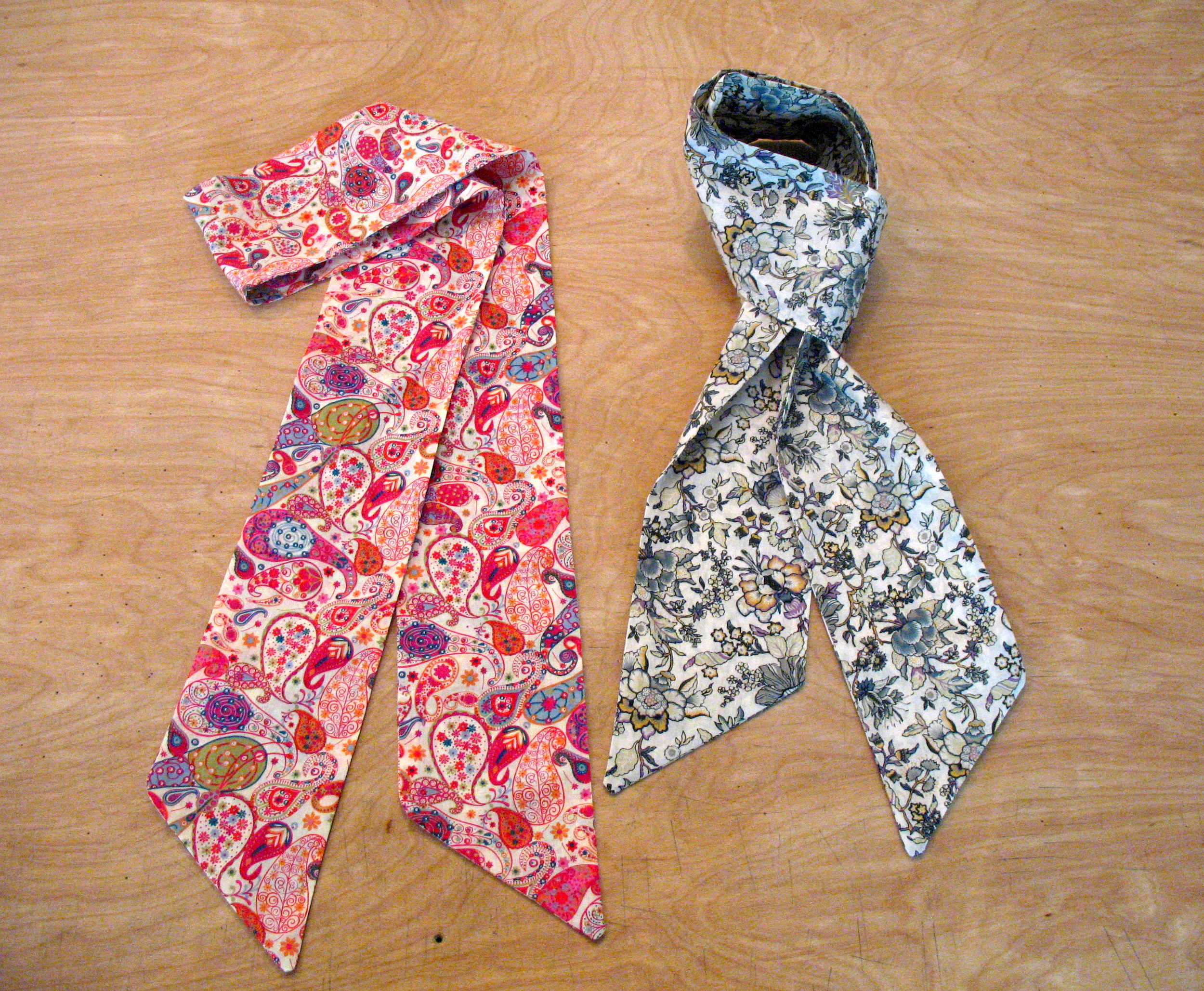 *Liberty Scarf: (you can order the other 2-prints also)
*Couture-Jacquard Archive Dress: (a truly special piece, one of a kind, get it if it's your size — it's an absolute steal)
 
It is still summer here in greater Los Angeles and I've been weekly going to the sea…
Me, in my happy place, (until it cools off).